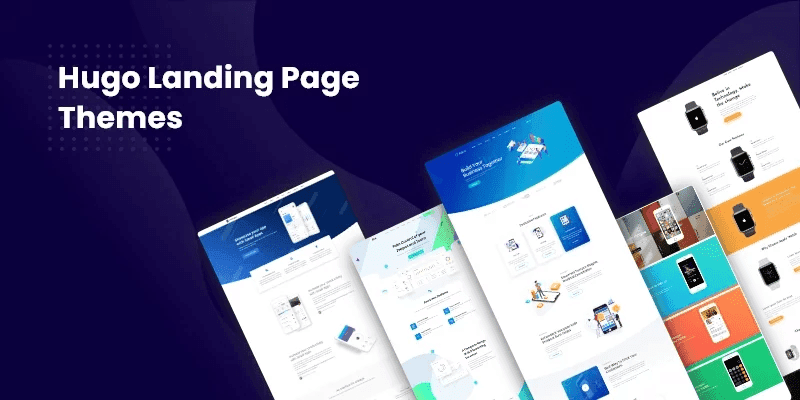 If you have a website, converting visitors into subscribers or paying customers might be your goal. So, you must choose a theme that will boost your lead generation effort with compelling conversion features. But most of the theme out there lacks crucial features on the landing page.
A landing page is a great method to highlight the latest products. Visitors will be able to view images & videos and read testimonials and pricing information, all in one spot. Therefore, you'll get the chance to drive your customers through the sales funnel and wait at the bottom to convert their curiosity to generate money.
Though many Hugo themes are available in the theme marketplace, we've selected some of the most excellent landing page themes to keep the conversion rate high. With this article, we are contributing this extraordinary collection of the 10 best Hugo Landing Page themes for 2023.
Andromeda - Best Hugo Software Landing Page Theme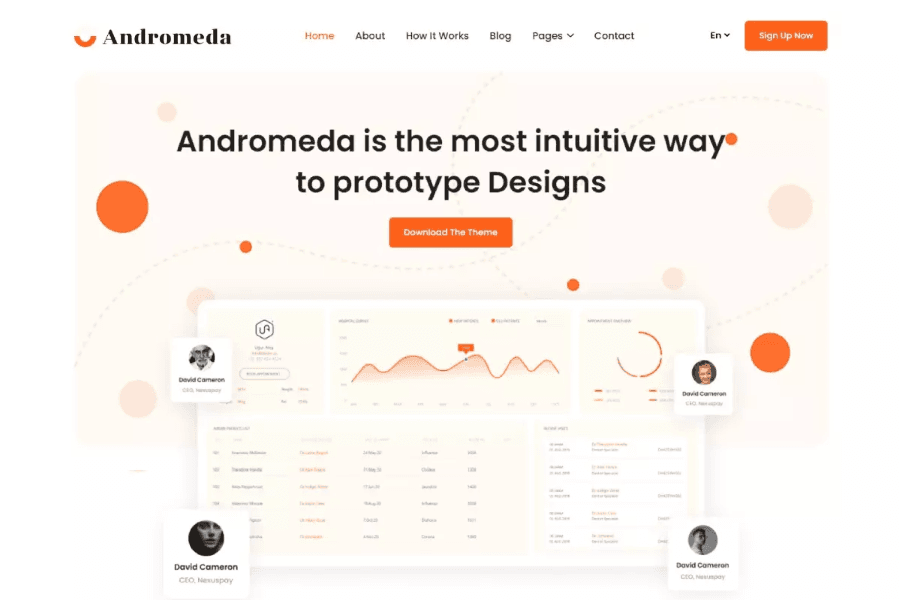 Andromeda is a flexible SaaS theme you can utilize to highlight your SaaS product effectively. You can use this unique theme to craft a website for any marketing agency, institute, organization, or corporation that wants to include a functional blog alongside other features.
This theme offers 15+ web pages that will enable you to create an outstanding SaaS website. The homepage of this theme includes an attractive banner, carousel, feature breakdown, video section, and more. Most sections include eye-catching transitional effects, and the overall performance score is up to the mark according to PageSpeedinsight.
More Info
Demo
Interface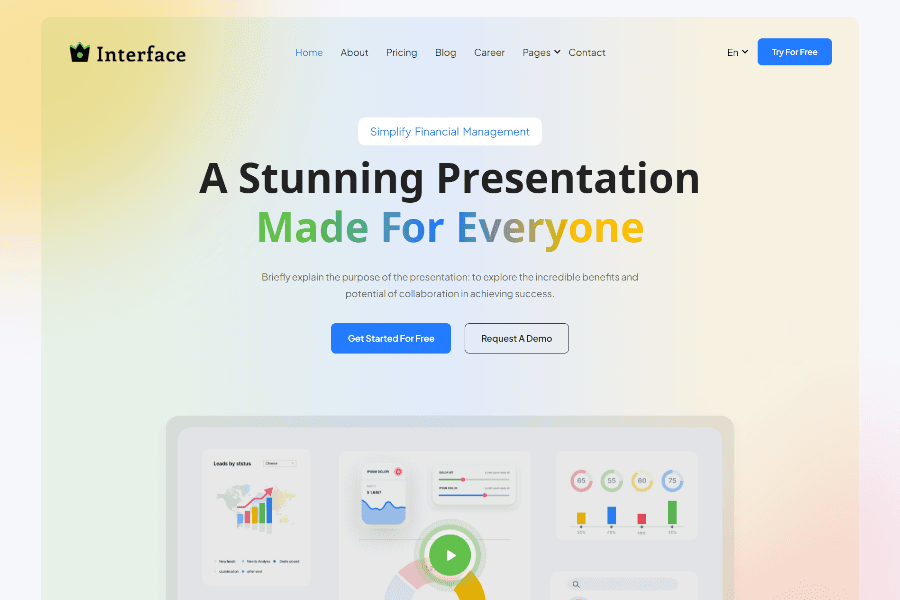 Interface is an ideal Landing Page Hugo theme for . It's user-friendly and customizable, offering a range of features to help you craft an impressive and polished SaaS website.
More Info
Demo
Copper - Hugo SASS Landing Page Theme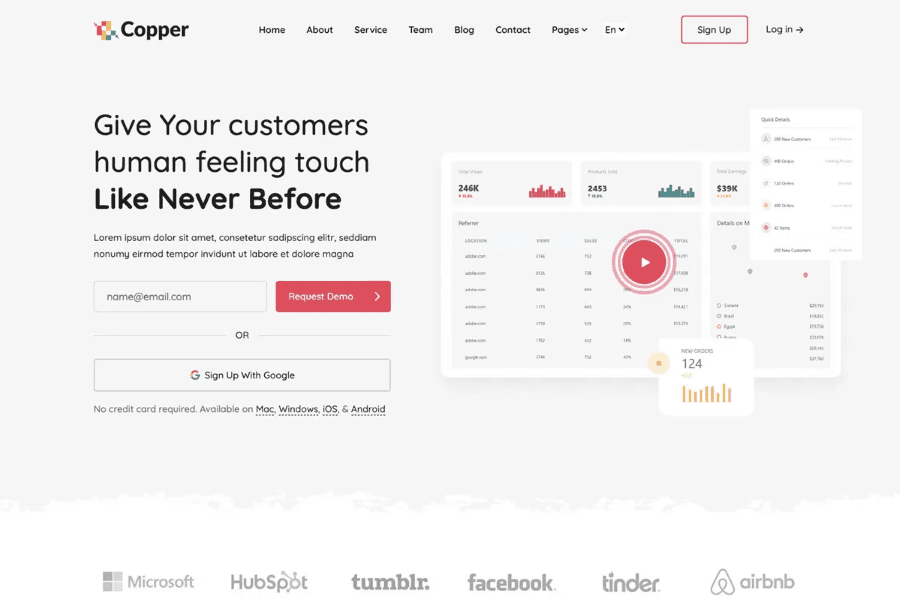 Copper is a  superb Hugo theme for any SaaS landing page website. This compelling layout represents a breathtaking visual that creates an optimum presentation for any web application.  Moreover, the combination of texts and breathing spaces makes the theme more eye-soothing.
Additionally, the fantastic combination of the text, image and sections such as testimonials makes it sufficient to advertise any product to potential clients. The sophisticated theme option will allow you to customize the site with minimal programming knowledge.
More Info
Demo
Agico - Hugo Business Landing Page Theme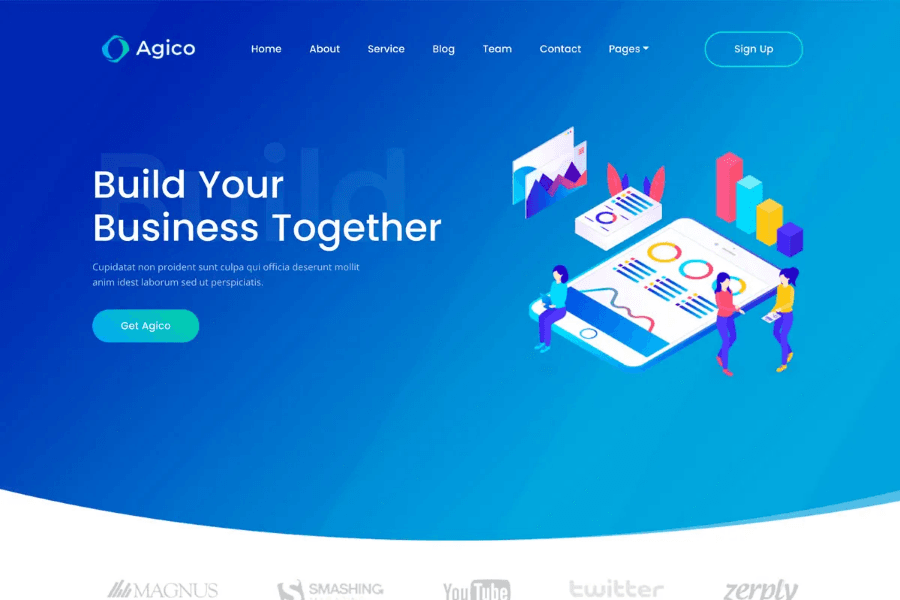 Agico is the most elegant Hugo landing page on this list. It has all the features that a landing page must have. The theme is mobile responsive, multi-purpose, and works flawlessly. Using this SEO-friendly design will always result in more visitor engagement and lead generation.
Agico comes with multilingual support, Google Maps, a search option, and easy-to-understand documentation. For the theme management process, you will get default forestry and Netlify settings up and running. Any website created using this theme looks phenomenal.
More Info
Demo
Dtox - Creative Hugo Landing Page Theme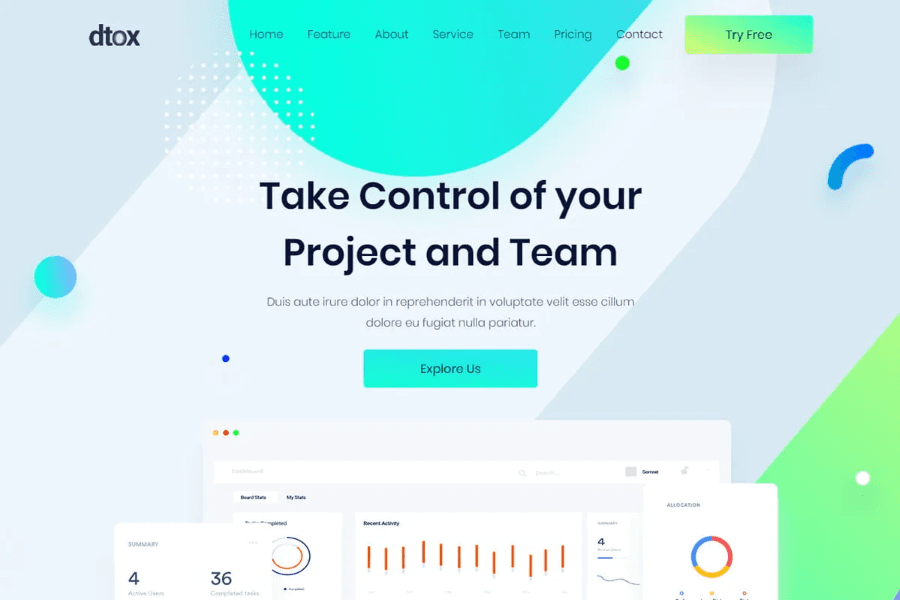 Dtox is the perfect Hugo theme to establish an effective SaaS landing page. Using this theme, you can easily create any business, accounting, financial and corporate website.
Your site visitors will get an amazing user experience due to this theme's responsiveness and attractive sections. You can portray all your business-related information using the seven distinct pages of this theme. Using the homepage, you can highlight your product features, services,  team members, pricing plan, customers and newsletter.
More Info
Demo
GoSaaS-Hugo Landing Page Theme For SAAS Product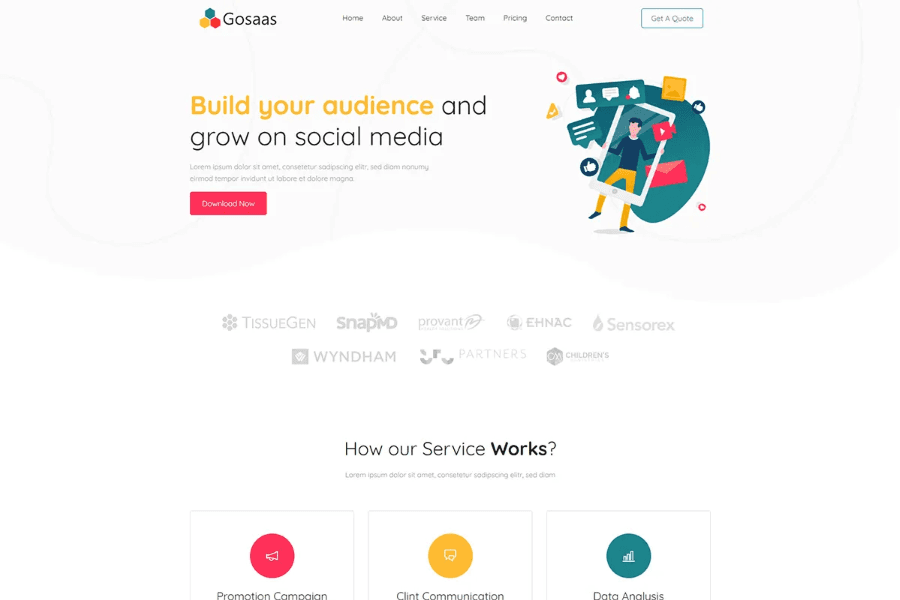 GoSaaS is an attractive and simple Hugo SaaS landing page theme. If you are planning to create a website with a featureful SaaS theme, then it's an ideal option. With this theme, you can smoothly promote any SaaS startup, Web App, software, or IT-enabled service.
The theme has sections for highlighting the amount of finished jobs, users, and other information. Overall, it's a theme with a ton of features that can be utilized to create any reputed business-related website.
More Info
Demo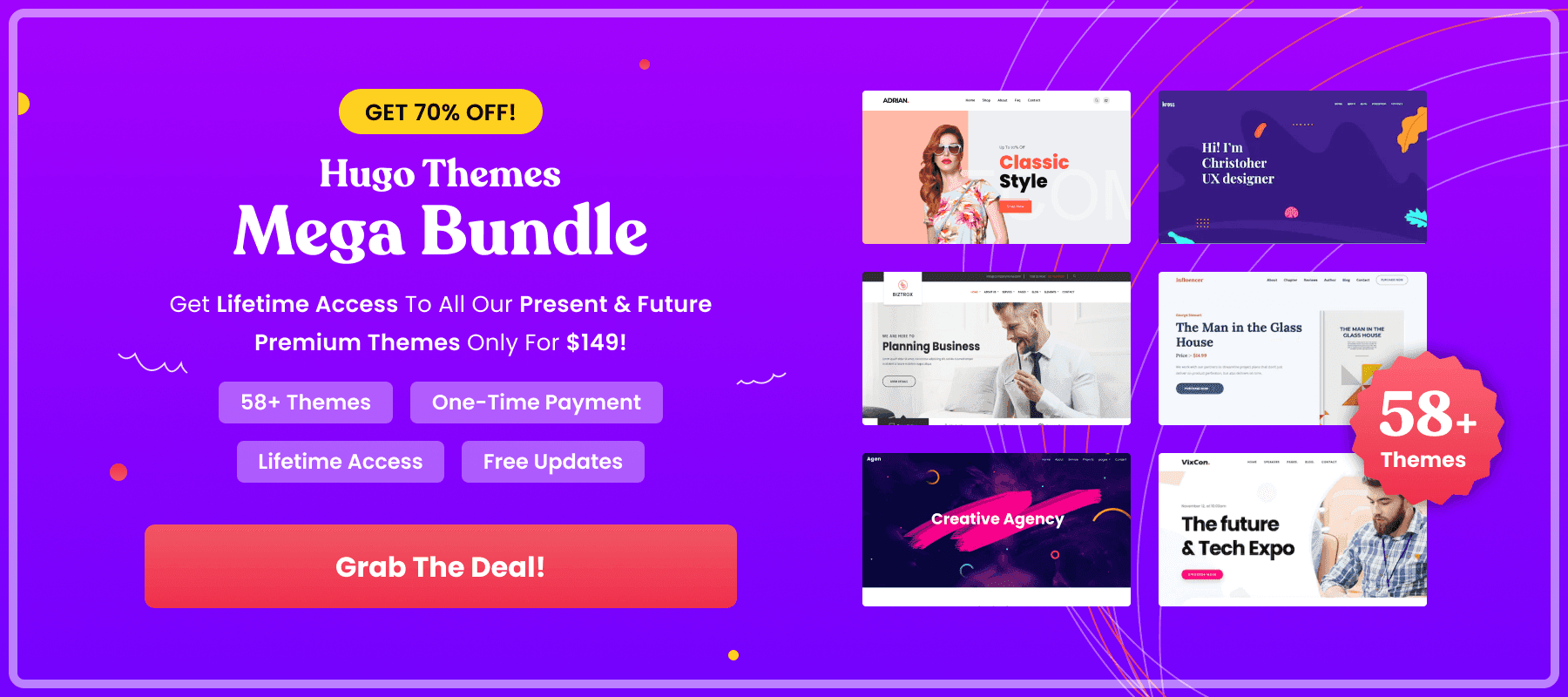 Influencer- Hugo Books Landing Page Theme For Authors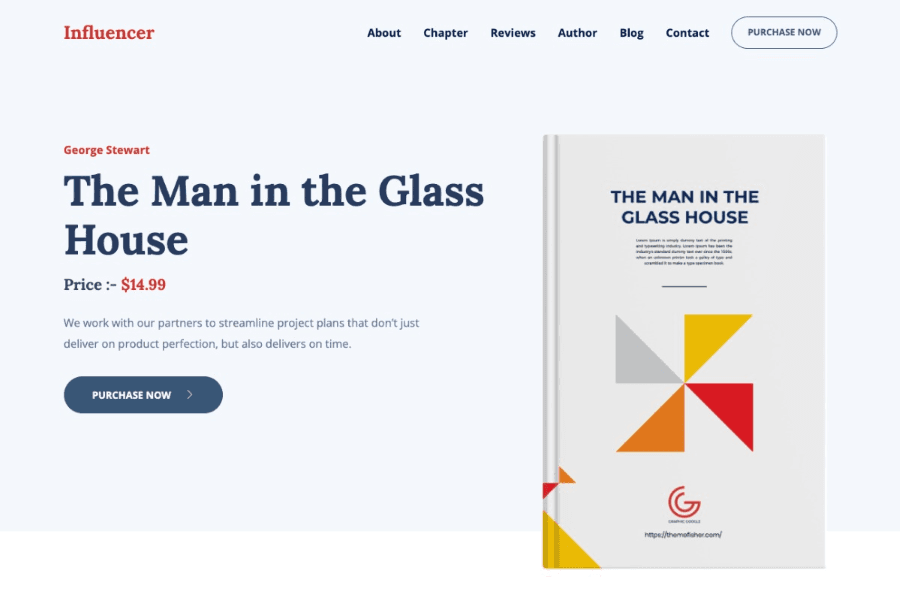 Influencer theme is made for authors seeking to establish an online presence. This theme offers all the features necessary for book authors and writers. The hero area is perfect for presenting the latest or certain book releases.
Then comes the About section, Chapter overview, Author Bio, Blog, Contact, and purchase now option. It's a fully responsive theme that includes Snipcart support for eCommerce integration. As a result, visitors can add books to the shopping cart and purchase them using their preferred payment method.
More Info
Demo
Small App - Hugo App Landing Page Theme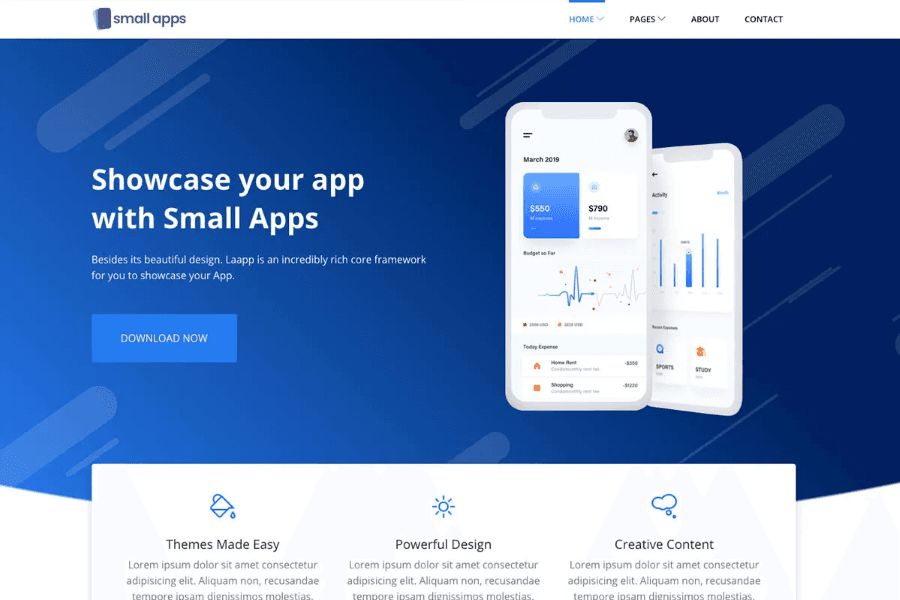 The Small App theme comes with a clutter-free design which is perfect for showcasing any app. There are stunning visual effects in most of the sections, which make it stand out from other similar themes. Moreover, there are several pages, including About, team, blog, career, contact, privacy, and FAQ.
You can share your knowledge and experience using the well-arranged blog page of this theme. Additionally, you can create job posts and hire experts according to your preference through the career page.
More Info
Demo
Vex - Hugo Product Landing Page Theme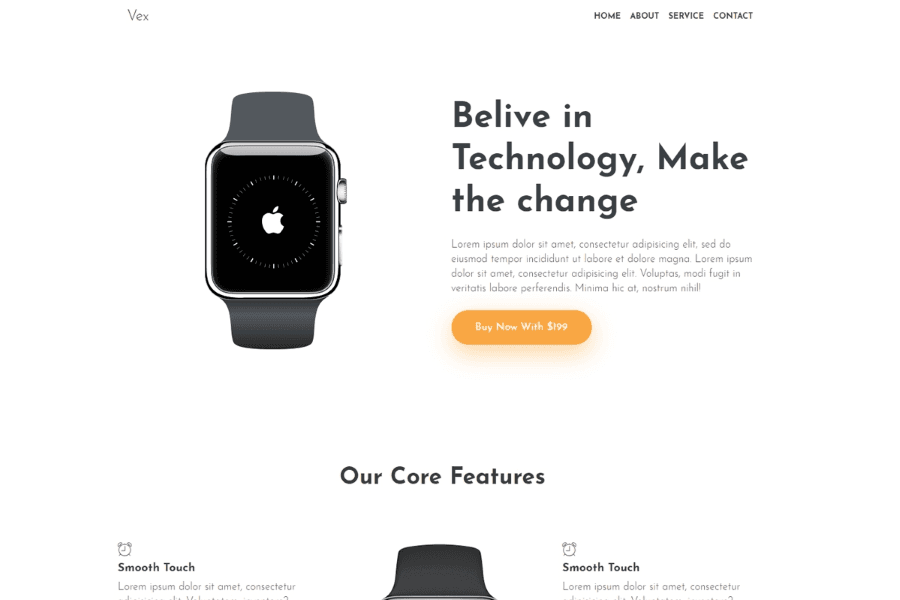 Vex is a contemporary product landing page theme based on Hugo. It's a fully responsive theme with a device-friendly design.  Utilizing this theme's powerful features, you may market your company and goods successfully. As a result, you can easily grab your audience's attention and turn them into potential customers.
You will get 7 essential pages to showcase and highlight your products effectively. Highlight all your selected products using an auto slider that looks cool. Besides, you can display customer reviews on the homepage. Furthermore, there is a blog page on this theme where you can share more information related to your products or services.
More Info
Demo
Infinity- Hugo Coming Soon Landing Page Theme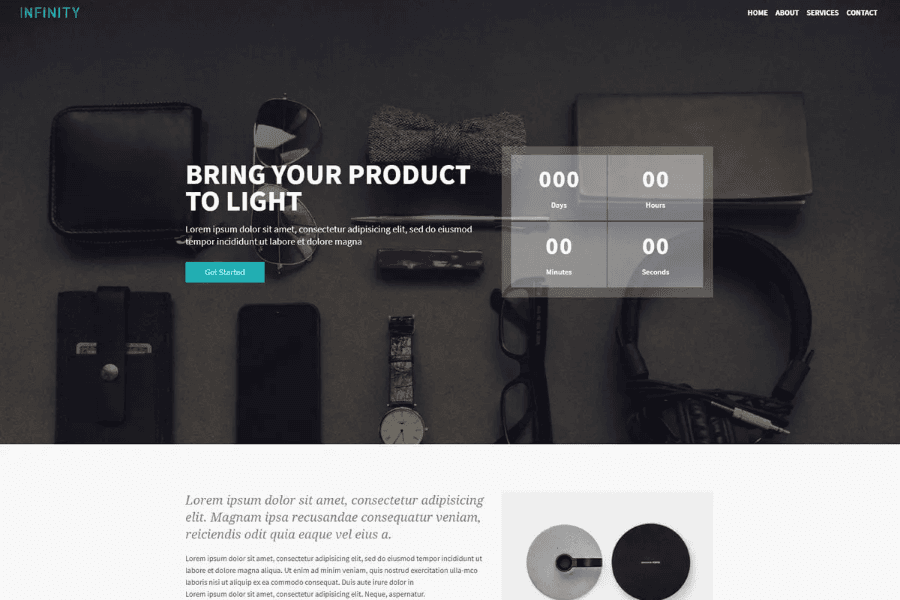 Infinity is a beautifully crafted landing page theme that offers amazing features and sections. It contains a fun fact counter on the hero area, about section, service details, a newsletter section, and a contact form.
This theme is highly customizable and allows you to create your landing page within minutes. Along with the form support, you will also receive integration for forestry and support for Mailchimp.
More Info
Demo
Saasis - Unique Hugo Software Landing Page Theme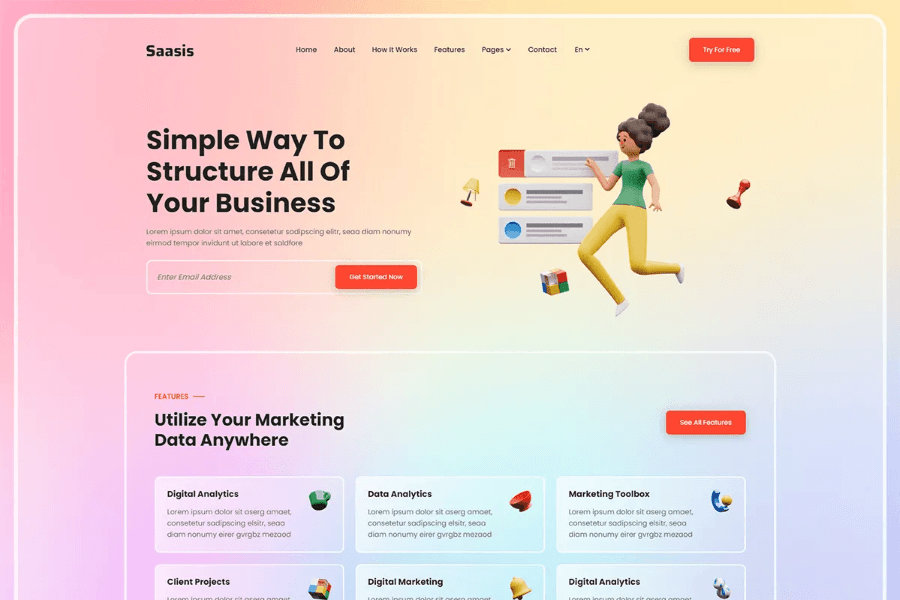 Saasis is an out-of-the-box SaaS theme that comes with an astounding color fusion. It includes 10+ unique web pages to present your SaaS website with trending design formats. You can represent your software, mobile app, digital products, and services using this theme.
On the homepage, there are sections to represent your product's features, services, pricing plan, Recent blog posts, FAQs, and more. There are 10+ pages that you can utilize to represent your SaaS product. Furthermore, you might emphasize the companies to whom you've previously provided your services.
More Info
Demo
Final Words
You're all set!  Now you have a complete list of the 10 best Hugo landing page themes for 2023. We recommend you carefully review the selection and choose a theme in line with your preferences and professional objectives.
The aforementioned themes provide a wide range of customization options and include the functionality that various consumers want and anticipate from a landing page. Therefore, you can effectively point out the uniqueness and creativity that you have using a theme and strengthen your position in the industry.
Need Experts Help To Build Your Hugo Website?
We have over 5 years of experience in the Hugo industry and successfully completed 60+ client projects. Send us your requirements & let our team take care of everything else!
Hire Us