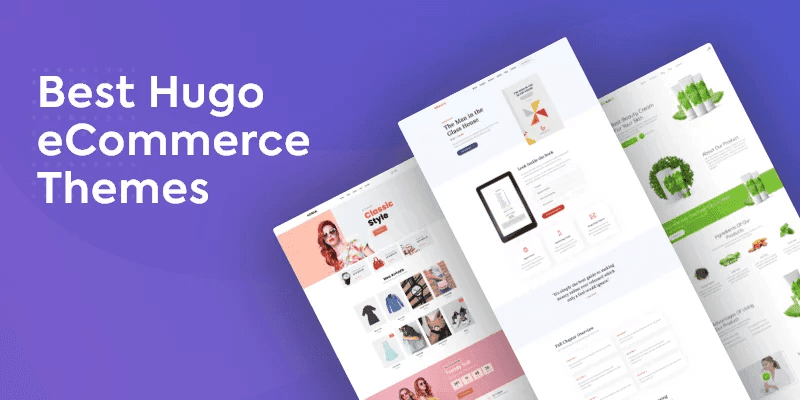 Starting your Business in a Hugo eCommerce Themes powered website could be your wisest investment. In the post Covid-19 world, people are now learning to do online shopping more than ever. They have to do a lot of tasks in a very short time keeping themselves and their family safe. So Most of the urban dwellers have started to switch from going to a shop to buying the product online. For this reason, eCommerce is growing bigger day by day.
Almost all big and small retail companies have an online presence through their own websites or other platforms. If you wish to open an eCommerce website and you have only a few products to present to your customer, then you can select Hugo eCommerce Themes as your site-building platform, rather than Shopify or woo-commerce. Those most popular platforms are difficult to manage and hugely expensive to maintain.
Your site speeds are also a big matter at the present time. Hugo is the fastest loading site builder at this time. If you decide to build your eCommerce site in Hugo Environment, then we have made a list of Best Hugo eCommerce themes available at the market. It will reduce your time and money to find out best Hugo eCommerce themes or templates for you or starting a site design from the sketch. So no more waste of time, let's see the list and Know their feature and Uniqueness.
Vex - Best Hugo E-Commerce Theme [Editor's Pick]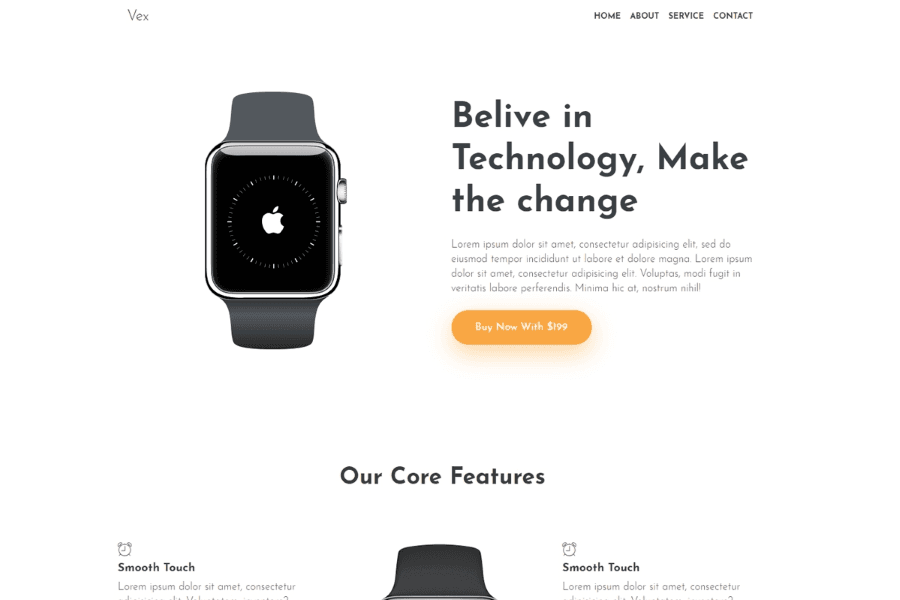 Vex is a clean multipurpose Hugo ecommerce theme with a lots of feautures. You can create your Hugo ecommerce website easily with this theme. You can download this theme free from Github. But to support our development work you can buy this theme with extended customer service.
More Info
Demo
Adrian - Multipurpose Hugo E-Commerce Theme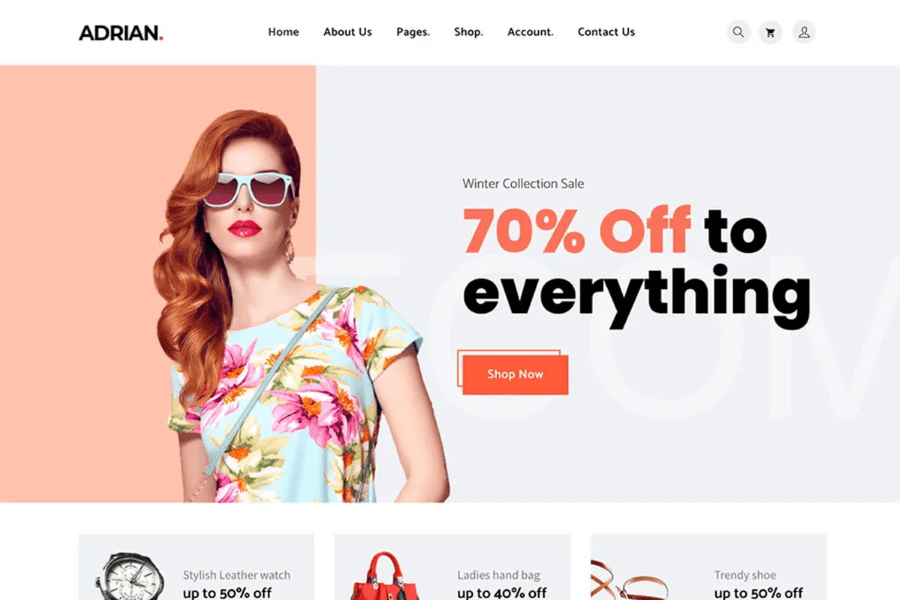 Adrian is the Best eCommerce theme in the Hugo ecosystem. It has all the necessary pages and components that a site developer may need to build a fully functional e-commerce site. This theme is based on Bootstrap 4 and powers by the latest Hugo. So you will get a blazing fast, responsive eCommerce site. Doing any business data is a must for this solution it has google analytics integration. SEO friendly and W3 valid coding structure. These themes Clean and optimized Code will help your customization process. It has a hero slider, Product filter option, product single page, about us page, Team member section, Blog page, Blog single Page, Faq page, Contact page, and many more.
More Info
Demo
Hargo - Best Hugo Theme For E-Commerce Website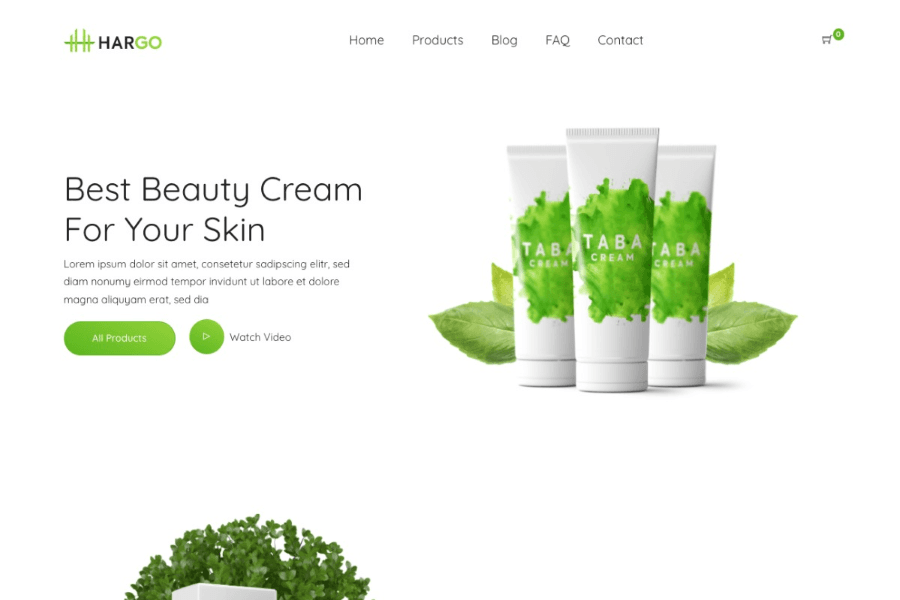 Hargo is the first time built single product Hugo eCommerce template for the Hugo lover community. It has all the common feature that requires a single product site need. Its design is very minimal and focuses on product presentation and readability. This theme has a well-decorated landing page, product page, product single page, blog page, contact page, and many more. It is also very lightweight and SEO friendly. You can download it  free  from here. For premium customer support you can buy this theme.
Some more Key features are:
Responsive Ready
W3 Valid Codding
Google Analytics
Snipcart Interrogation
Mark Dawn supported
More Info
Demo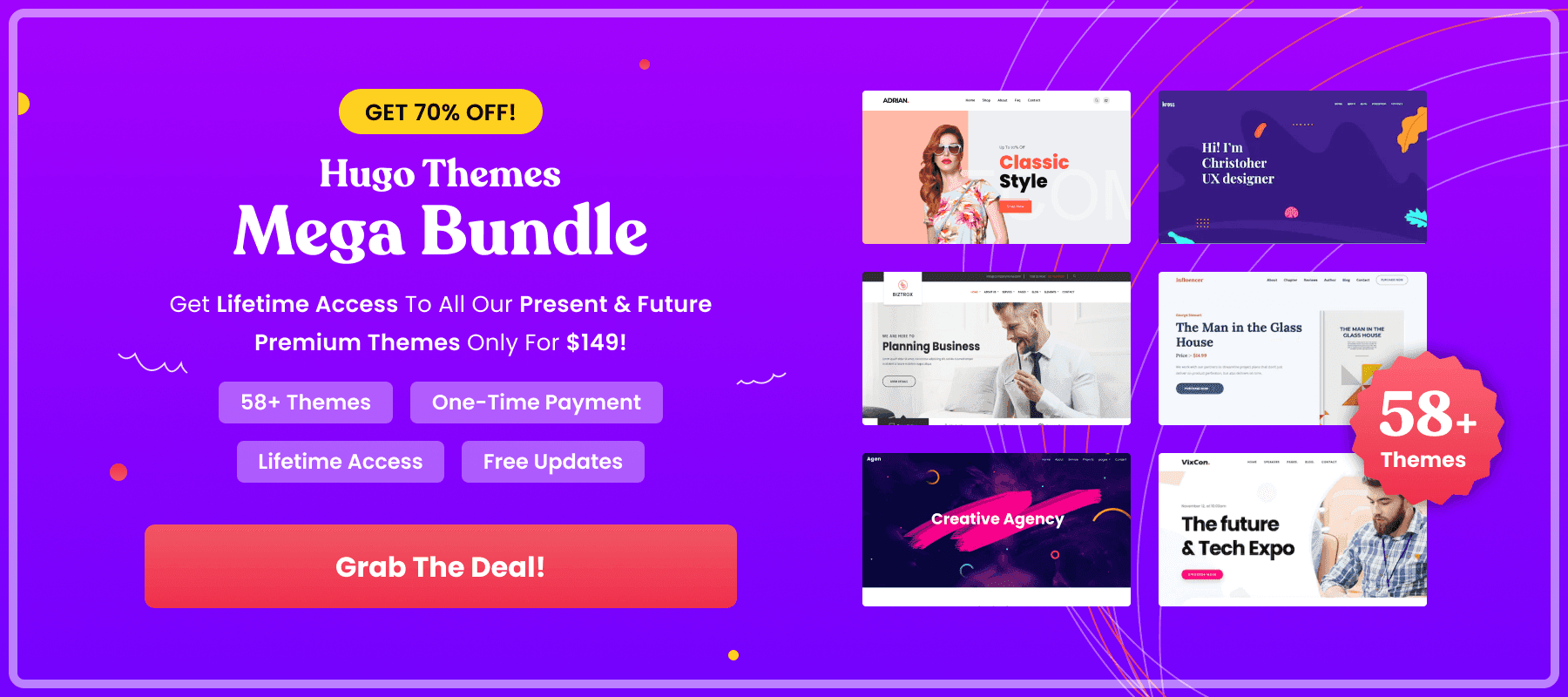 Influencer - Hugo Single Page E-Commerce Theme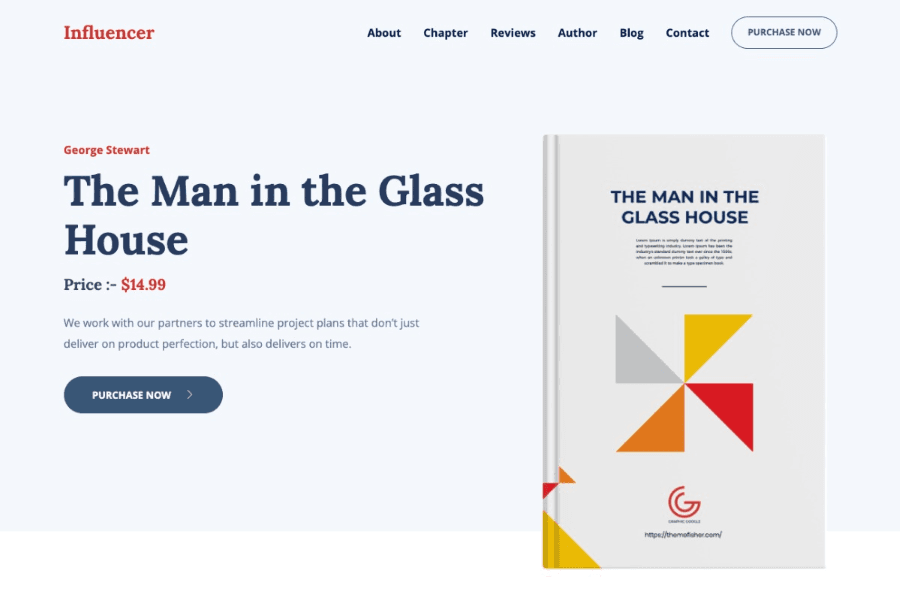 Influencer is a Hugo eCommerce theme specially designed for Book writers and publishers. It is a bootstrap Base Hugo Powered fully responsive theme that perfectly fit for all size screen.  This theme has all the necessary elements that an online book shop needs. You can use this single page hugo ecommerce theme for any single product website too. You can download this theme free from our Github page . For extended customer service you have to buy this theme.
Some key features are:
Bootstrap 4 Powered
Blog Page
Google Analytics
Review writing Option
Email subscription
SEO Friendly
Multiple Author
Contact page and functional Contact Form
Ecommerce Ready
Responsive Ready
More Info
Demo
Planty - Free Hugo E-Commerce Theme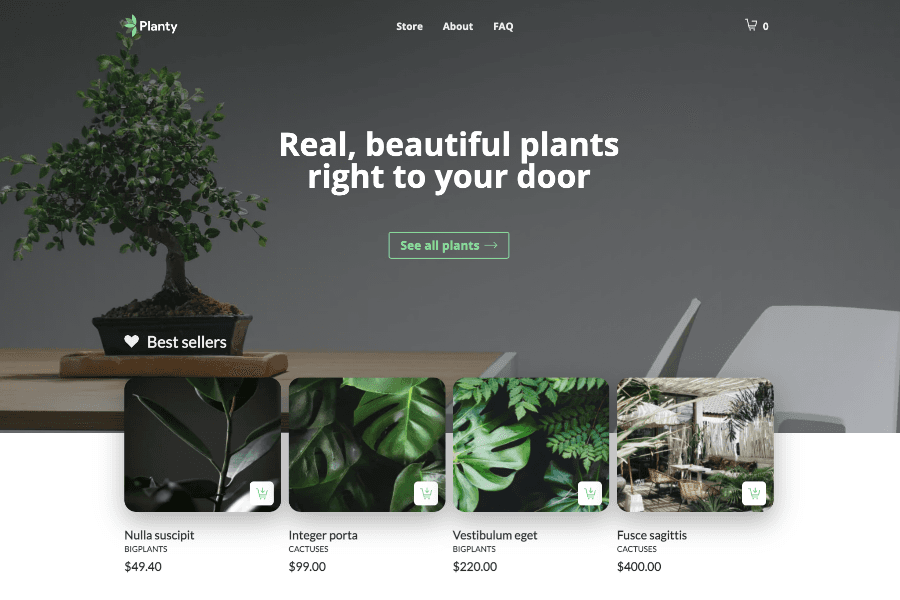 Hugo eco-system is also getting popular in the e-commerce niche. To Make it easy, Snipcart brings a nice solution also. Snipcart Also Make some ready to use e-commerce themes for Hugo Lover. Planty is a free Hugo e-commerce theme made by Snipcart for Stackbit. Stackbit is a drag and drops static site builder.
Planty has a nice and well-crafted landing page where you find a big hero image area, a product gallery section, testimonial section, and call to action section. In the hero image, you can demonstrate your best product and grab your visitor or potential customer's attention. You can use the Product gallery section to present your top-selling product, feathered product, or exclusive product that helps your customer find the best product easily; It will also help you a little bit to get more conversion rate.
Call to action is also very important if you're providing customized service or a package deal. So all this section will be very helpful for your e-commerce project's success. This theme also has 3 other pages they are store page, about page, and FAQ page. This theme is very responsive so you don't need to worry about how your website looks at different user's different size screens. It is Also Foresty.io CMS friendly. So you can easily manage your site using the CMS. I hope you will like the theme also. To explore More hit the live preview button.
Download
Demo
Fur - E-commerce Theme For Hugo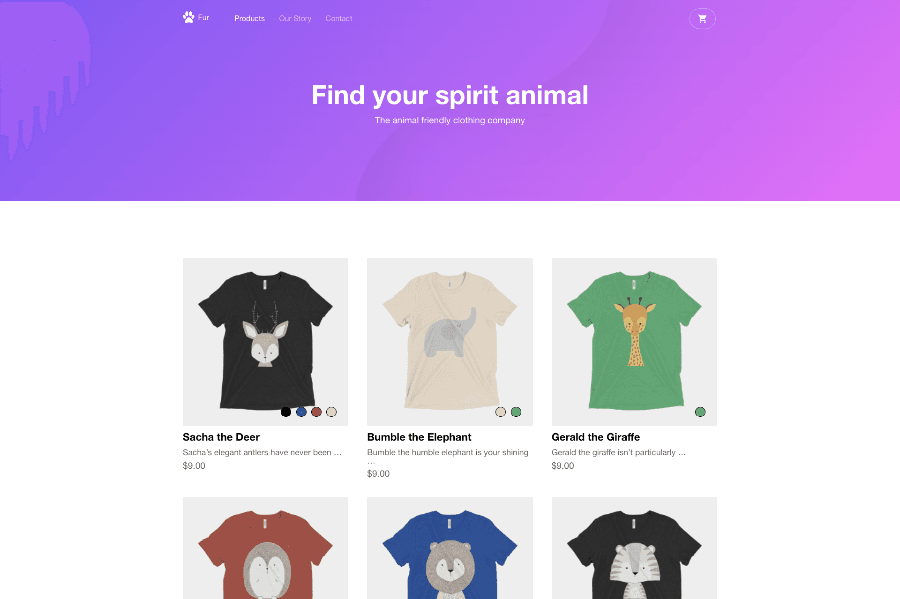 Download
Demo
Need Experts Help To Build Your Hugo Website?
We have over 5 years of experience in the Hugo industry and successfully completed 60+ client projects. Send us your requirements & let our team take care of everything else!
Hire Us